Silicon Valley Smart Campus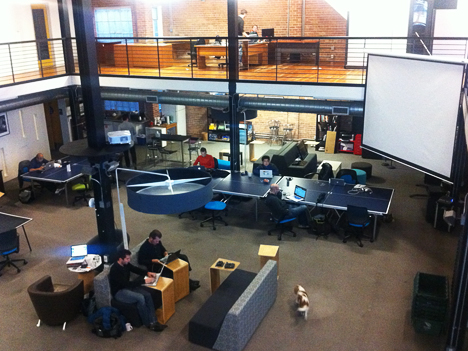 The mission of our Smart Campus is to initiate a self-sufficient environment in the heart of the Bay Area. Rich in Silicon Valley's creative wave of self starters we will create a consumer technology ecosystem. We will plant creative minds at our summer camp on a strong foundation that will promote intellectual growth and technological advancement. Guidance, a mind opening setting and friendly interaction is heavily guaranteed. We are in the midst of bridging the gap between China and America's start-up population and soon the bridge will bring forth easy transportation of ideas between America and Asia.
Just imagine a combination of CES-Las Vegas, an electronic store, and a co-work environment except that we will provide year-round business to business resources and a year-round venue to present your brightest technologies. In addition to surplus office space we also have our own event center that boasts 41,000 sq. ft. of space for corporate events, meetings, conferences, trade shows, training, and workshops!
Sitting in the ideal location, Silicon Valley, you will be in close proximity to all three Bay Area airports and be provided with ample free parking on our campus.
*Welcoming all robotic, VR, AR, wearable and hardware technologies –all hottest topics of Silicon Valley.
Summer Camp Provisions
Electronic Retailer
Smart Hardware Exhibition
Think Tank
Member Hotel